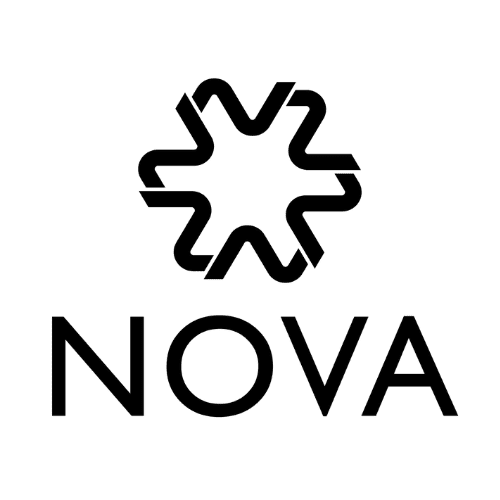 NOVA is a non-custodial asset management protocol founded in 2021 by Adam Greenberg and Tom Sichel.
NOVA allows users to participate in portfolios created by experienced cryptocurrency investors to automatically earn yield on investments. NOVA customers have access to a range of automated tools and strategies giving them flexibility on how they manage their assets within the protocol with the aim of reducing downside risk and optimising gains.
In September 2021, NOVA completed a $3m fundraising which have enabled the team to finalise V1 of the protocol and get it ready for launch. The next major project will be NOVA mobile app which is set to launch later this year. Currently pre-revenue, NOVA is predicted to be profitable by Summer 2023.
Experience New & exciting challenges
Chief Operating Officer
The firm has a truly global workforce with team members in South America, the United States of America, the United Kingdom, Europe, and Asia. Currently, the firm has approximately 30 employees but plans to grow to 40 in the next 6 months.
Due to the ongoing expansion, there is now a requirement for a Chief Operating Officer to join the company to oversee the following four areas – Finance, Legal & Compliance, Human Resources and Data Management & Security.
As Chief Operating Officer (COO), you will play a pivotal role in the organisation, working closely with the Founders to create and implement strategies for growth and to ensure that NOVA remains on track with its objectives.
Taking the lead with the four central functions (Finance, Legal & Compliance, HR, and Data Management & Security) this will free up the Founders to focus on the development of the protocol and the mobile app creation.
While an active interest in cryptocurrency would be ideal this is not essential. What is essential is someone that has had previous leadership experience in an early stage, high-growth business. The Founders are on their first high-growth journey and want to find someone that can bring experience and knowledge of what might lie ahead.
The industry or sector of that high-growth journey is less important, although clearly, experience in FinTech would be advantageous.
As with any early-stage business, this is a hands-on position where the COO will not only lead but have sole responsibility for delivering on the goals and targets for the four principal areas under their stewardship.
The position will be 100% remote-based and NOVA provides a £2,000 home office set-up allowance to make sure that you have everything you need to work effectively and efficiently.
Sound like you? Why not view the job description to find out about the duties and responsibilities.
If you would like to have a confidential discussion on the role please get in touch with Kris Flanagan, Managing Director, on 07521 500 002 or by emailing krisflanagan@imultiplyresourcing.com.
a solution for you
Explore our Specialisms
Industry & Commerce
Working with ambitious and entrepreneurial businesses looking for the best financial talent.  
Not for Profit
From charities and education, to housing and social enterprises, we help not for profit organisations build their finance teams.
Accountancy Practice
With 230,000 employed in accountancy firms across Scotland, we've got a team of specialists to help you enter or move within this sector.
Executive SERVICES
T
he role of the Executive and Non-Executive, both within finance and across the Board, is evolving. Our team have an in-depth understanding of the leadership market.
Interim Appointments
iMultiply is highly experienced at pairing talented professionals with critical and mission-specific interim finance roles.
Agile FD
Our Agile FD network of experienced Finance Directors are available on an interim basis and offer the perfect solution for businesses at all stages of the growth journey.