Chiene + Tait | Spotlight
Chiene + Tait is an award-winning chartered accountancy firm of over 140 staff and 13 partners, with an enviable 130-year heritage. As we continue to grow and develop, we pride ourselves on quality and client focus, together with offering excellent professional development. Headquartered in theheart of Edinburgh's city centre, we have further offices in Inverness and London.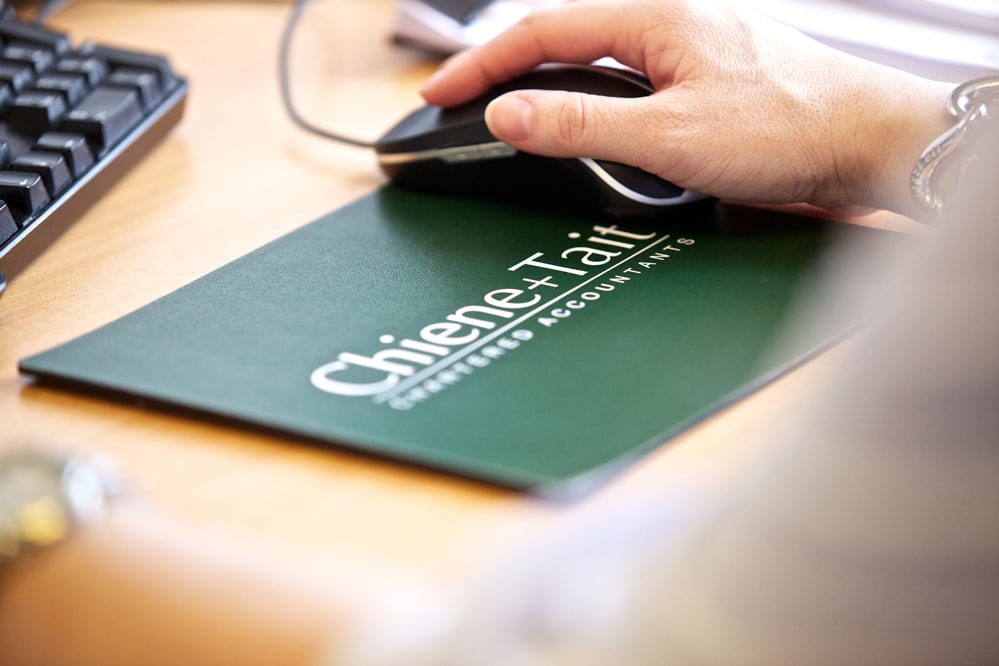 Experience New & exciting challenges
Bureau Payroll Administrator
Chiene + Tait are looking for a Payroll Administrator to join their payroll bureau team on a permanent basis. Acting as a bureau, the payroll team is responsible for around 285 payroll clients ranging in size from one employee to three hundred and fifty employees with varying pay frequencies.
Working within this busy team you will deal directly with clients and complex payroll issues, offering a variety of work. Like
many organisations, they have adapted our working practices to ensure the safety of their team and their clients. Chiene + Tait's teams are all currently working remotely, and this is likely to continue for the foreseeable future.
You will be responsible for your own varied portfolio of clients, processing the payroll from start to finish. Also, you will be responsible for completion of payroll review work and become involved in technical tasks. In addition to the traditional payroll responsibilities they are looking for a candidate to provide support with business development projects and other initiatives within the payroll team. They are looking for a candidate who will always provide their clients with a high quality and reliable personal service.
The role includes:
Preparation of weekly, fortnightly and monthly payrolls for a varied portfolio of clients covering all aspects of payroll from start to finish including Pension Auto-enrolment responsibilities
Completion of payroll reviews before issue to clients
Developing and maintaining client contact and relationships
Assisting with business development projects and opportunities
Liaison and communication with Managers, Partners and other departments within the firm
Ad hoc assignments
Chiene + Tait are looking for an experienced individual who is motivated to meet and exceed client expectations. Your skills/experience should include:
Payroll bureau experience and technical knowledge of running complex payrolls
Excellent written and oral communication skills
Willingness to take responsibility and suggest solutions to problems encountered
Evidence of a positive attitude of mind to work and to clients required
Able to demonstrate initiative and self-motivation whilst working as part of a team
Proven ability to work under pressure and meet strict deadlines
Attention to detail
Excellent organisation and time management skills
Flexibility and the ability to work extra hours at busy periods
Strong Excel skills, including using spreadsheets for reports and calculations
Working knowledge of payroll software
Ideally have experience in a practice or bureau/outsourcing team, i.e. running payroll for clients
Experience of Iris (Star) payroll would be advantageous
Sound like you? Then please get in touch with Public Practice Consultant, Carla Heron by emailing carlaheron@imultiplyresourcing.com or by applying via the link in the job description.
a solution for you
Explore our Specialisms
Industry & Commerce
Working with ambitious and entrepreneurial businesses looking for the best financial talent.  
Not for Profit
From charities and education, to housing and social enterprises, we help not for profit organisations build their finance teams.
Accountancy Practice
With 230,000 employed in accountancy firms across Scotland, we've got a team of specialists to help you enter or move within this sector.
Executive SERVICES
T
he role of the Executive and Non-Executive, both within finance and across the Board, is evolving. Our team have an in-depth understanding of the leadership market.
Interim Appointments
iMultiply is highly experienced at pairing talented professionals with critical and mission-specific interim finance roles.
Agile FD
Our Agile FD network of experienced Finance Directors are available on an interim basis and offer the perfect solution for businesses at all stages of the growth journey.