The Value of a Specialist: Bookspeed Case Study
The Company:
Bookspeed is a Scottish-based company that specialises in providing a variety of different retailers with tailored ranges of books to match their needs. The company was founded in 1986 by Annie Rhodes and Kingsley Dawsonand, while remaining a family-owned business, it has grown to become a major player in the industry, supplying products to over 1500 retailers across the UK and Ireland.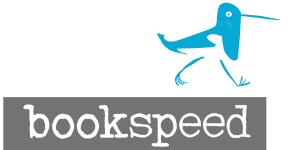 The Challenge faced:
When iMultiply first spoke to Bookspeed, they were looking for a full-time Finance Controller to manage their financial operations, but they were having difficulty navigating the fast-paced, competitive finance job market to find the right person for the role.
Despite being a business that doesn't usually use recruitment agencies for their hiring needs, Bookspeed decided this critical role would need some specialised know-how. (Enter iMultiply, if you hadn't guessed already!)
iMultiply's Unique Input:
During a particularly competitive time in the finance professional market, there was a clear need for the team to be both fast and able to prioritise a value fit for the Financial Controller role.
iMultiply's specialist industry team worked closely with Bookspeed to understand their specific needs and goals and provided what Bookspeed described as a consultancy approach to recruitment; namely by giving advice on hiring strategies, job descriptions and salary bands, and working together to determine the extent of management responsibilities that the role could and should have. For every business, but particularly SMEs like Bookspeed, it's crucial to have recruiters who can provide clear communication, an expert and honest overview of market conditions, and even be willing to adapt their fee based on the needs of the company (yes – we do that!).
The Result: 
iMultiply used their extensive network and industry expertise to engage with qualified candidates for the role. Bookspeed needed an individual who could take on the role holistically and were delighted with all the candidates Andrew & his team presented to them.
Ultimately, Allison not only had the skills, experience, and mindset that the company was looking for, but gave the Bookspeed team confidence she'd quickly become an integral part of the overall Bookspeed team. (And after 5 months she already has!)
How Bookspeed felt: 
"My whole network pointed to iMultiply as the guys to help. Andrew provided what felt like a consultancy service alongside recruitment, communicating clearly and honestly throughout, and even providing a variety of options for terms of service depending on what we felt was best for us".
-Lewis Dawson, Managing Director, Bookspeed.  
About Andrew Robinson:
Andrew has 10 years of experience in accountancy and finance recruitment. As the head of the Industry and Commerce team at iMultiply, he looks after Qualified and Senior roles in almost every Industry sector, across Edinburgh and Central Belt of Scotland. Andrew has an impressive track record of tackling competitive hiring processes with creativity. He's one of the best in the business and has received a commendation from the 2022 s1jobs awards for their Recruiter of the Year award.
                                                                              

Written by Arantza Asali, Marketing Executive.

You can reach Arantza on arantzaasali@imultiplyresourcing.com.
finding this interesting?
Why not share it with friends?