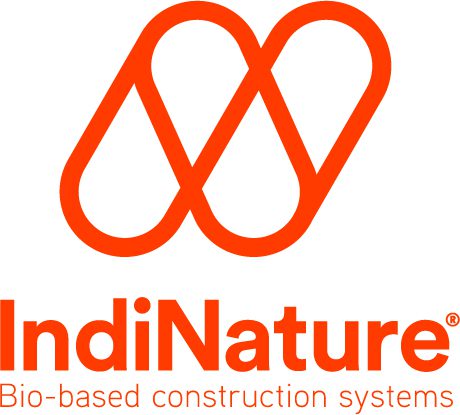 IndiNature is leading the way in cleantech construction materials. It was founded to make the largest possible positive impacts on the climate, the environment and people's health. We care about people and the planet.
The company is currently launching a natural insulation manufacturing mill in the Scottish Borders in a 40,000ft2 building – the only one of its kind in the UK. Raw materials include industrial hemp and flax fibres from UK farmers. These are processed through a non-woven textiles production line.
IndiNature is championed as a new leader in cleantech and biotechnology and is backed by the Scottish National Investment Bank, Zero Waste Scotland and South of Scotland Enterprise – this is an exciting opportunity to join this award-winning young company early and grow with it.
Experience new & exciting challenges
Part-Time Financial Controller
The Role of Financial Controller is a newly created role reporting directly to the CFO, the role will ultimately be responsible for the day to day running of the finance function as well as supporting other business operations. At this early stage of the company, the small number of staff members have defined roles and necessarily contribute to a variety of work as needed. This is a key role in the company, and you will need to be flexible and enjoy working in a fast-moving and fast-changing environment as the business develops and becomes more established.
The successful candidate will enjoy problem-solving and finding creative solutions. As a key team member, you will share the same values and drive to improve the climate and the environment. Control and budgeting of capital spend during the initial two years will be key.
The role is best suited to candidates looking for a part-time position over 3 or 4 days. The role will offer a competitive salary with a flexible approach to work. The company's manufacturing facility is based in Jedburgh in the Scottish Borders; however, there are also plans for a shared office space to be available in Edinburgh City Centre. Candidates should be available to be based at the site on occasion, but this role will offer a flexible hybrid approach to home working.
The Financial Controller position is a challenging role best suited to an individual with a proven track record and drive to succeed. The ideal candidate will also have excellent communication, organisational and IT skills and demonstrate initiative and a can-do approach to all aspects of the role. To be successful in this position, you must thrive on challenges and enjoy working in a busy, dynamic environment.
The ideal candidate will be willing to carry out daily processing with a problem-solving mindset. They should develop solutions and look to improve systems and processes whilst developing the monthly management accounts packs and assisting with the budgeting and forecasting processes. The role of the Financial Controller will support the business in making the best decisions, achieving the best value and providing an added value service to all stakeholders both internally and externally.
The preferred candidate would be a qualified accountant, although qualified by experience would also be considered should the individual demonstrate the experience of working within a similarly dynamic growth business.
This is an integral role in the organisation and will be highly visible, which requires an individual of high calibre. Someone who is organised and has excellent attention to detail with a strong technical background would thrive in this role.
If you would like to have a confidential discussion on the role please get in touch with Andrew Robinson, Head of Industry & Commerce, on 07592 203 080 or by emailing andrewrobinson@imultiplyresourcing.com.
a solution for you
Explore our Specialisms
Industry & Commerce
Working with ambitious and entrepreneurial businesses looking for the best financial talent.  
Not for Profit
From charities and education, to housing and social enterprises, we help not for profit organisations build their finance teams.
Accountancy Practice
With 230,000 employed in accountancy firms across Scotland, we've got a team of specialists to help you enter or move within this sector.
Executive SERVICES
T
he role of the Executive and Non-Executive, both within finance and across the Board, is evolving. Our team have an in-depth understanding of the leadership market.
Interim Appointments
iMultiply is highly experienced at pairing talented professionals with critical and mission-specific interim finance roles.
Agile FD
Our Agile FD network of experienced Finance Directors are available on an interim basis and offer the perfect solution for businesses at all stages of the growth journey.