IMV Imaging is a world leader in Veterinary Imaging, having been fully committed to helping its customers improve animal care for over 35 years. With over 500 employees worldwide, IMV Imaging is dedicated to providing the best equipment, advice, learning, customer care and technical support at all times whilst unwaveringly sticking to its core values of Partnership, Innovation and Learning.
Some of IMV's specialisms include ultrasound, X-ray, digital image management (PACS), CT and MRI. Proud of their open and friendly approach, IMV has a commitment to learning through their IMV Academy to ensure that both their clients and their employees get the best knowledge they can.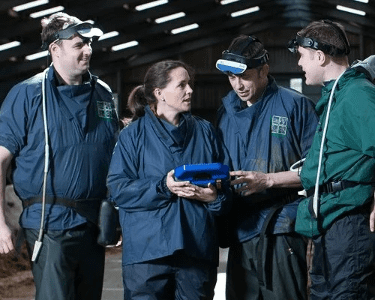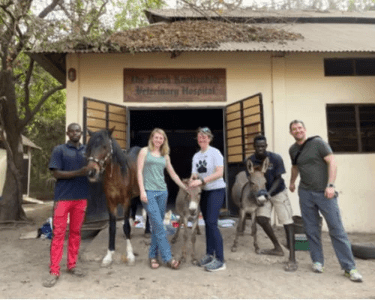 Experience New & exciting challenges
Management Accountant
The Role of Management Accountant is a replacement for the current Management Accountant, who has been promoted to Finance Manager after a little over two years in the role. Reporting directly to the aforementioned Finance Manager, the Management Accountant will be an integral part of this UK-based manufacturing business's small finance department with foreign subsidiaries.
The Management Accountant will work closely with the Finance Manager and finance team members to drive continuous improvement within the finance department. The successful candidate will be responsible for improving the month-end efficiency and strengthening the technical side of the accounting team.
They will also be responsible for ad-hoc responsibilities such as purchase ledger, VAT returns, statutory accounts and assistance with the end of year audit.
The Management Accountant position is a role best suited to an individual who is looking to continue their career progression in an entrepreneurial and ever-changing company. The ideal candidate will also have excellent communication, organisational and Excel skills and be able to demonstrate initiative and a can-do approach to all aspects of the role. To be successful in this position, you must thrive on challenges and enjoy working in a busy, dynamic environment.
The successful candidate should be willing to carry out their day-to-day tasks with a problem-solving mindset. They will be someone who can develop solutions and look to improve systems and processes whilst developing the accounting procedures for the organisation. They will assist in the monthly and year-end reporting as well as the year-end audit. This position will support the organisation in finding the best solutions, achieving the best value, and providing an added value service to all stakeholders both internally and externally
The preferred candidate would be someone who has worked in a similar role before and who is looking to continue and complete their chartered accountancy exams. The candidate will be used to a fast-paced environment and will bring a can-do attitude.
This is an integral role in the organisation and in order to succeed in this role you will be a proactive team player, with a strong technical background with a drive for success.
Sound like you? Why not view the job description to find out about the duties and responsibilities.
If you would like to have a confidential discussion on the role please get in touch with Alex Hill, Recruitment Consultant, on 07563 028 681 or by emailing alexhill@imultiplyresourcing.com.
a solution for you
Explore our Specialisms
Industry & Commerce
Working with ambitious and entrepreneurial businesses looking for the best financial talent.  
Not for Profit
From charities and education, to housing and social enterprises, we help not for profit organisations build their finance teams.
Accountancy Practice
With 230,000 employed in accountancy firms across Scotland, we've got a team of specialists to help you enter or move within this sector.
Executive SERVICES
T
he role of the Executive and Non-Executive, both within finance and across the Board, is evolving. Our team have an in-depth understanding of the leadership market.
Interim Appointments
iMultiply is highly experienced at pairing talented professionals with critical and mission-specific interim finance roles.
Agile FD
Our Agile FD network of experienced Finance Directors are available on an interim basis and offer the perfect solution for businesses at all stages of the growth journey.